Beingwell inspires people of all ages to make a commitment to healthy and happier living, by turning hopes and intentions into the highest enjoyment of life. Located off Chapel Street in Prahran, they specialise in a range of health-related services from chriopractic, sports physio, naturopathy, physcology and skincare.
Project Launched: November 2020
Project Requirements: Website Design, On-Page SEO & Increase Bookings
Beingwell wanted a website re-design that showed their new branding styles, while allowing it to show the new services they provides for their customers. Ready for a new evolution of their business and it's growth.
New Brand Styles + Layout
Beingwell wanted an art deco meets scandenavian, resort-feel for their website that will be able to give their audience the feeling of what it would be like to be at Beingwell. 
Images
The Beingwell team had already had a photoshoot prior to engaging with me, and requested headshot images from all staff members so they could be included on the website. 
Booking Platform
It was important to have the website linked to their CRM booking platform, event schedule and exercise class platform, so their audience can easily book in to any of their healthcare services.
Calls to Action
Beingwell wanted it to be super easy for their audience to book in with them and reduce their admin tasks from doing this manually.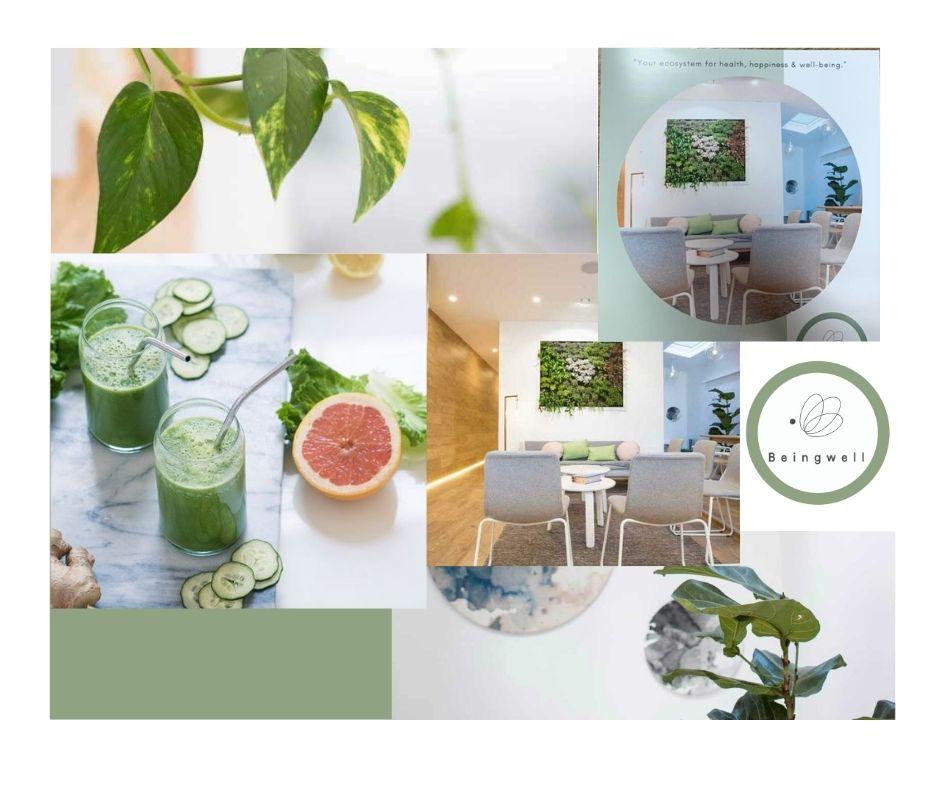 1. Design + Development
I worked very closely with Vaughne and Anthony on the design and development on the website to ensure the look feel and content was accurate to what they wanted. I mocked up 4 versions of the design before creating the final design.
2. Images
As Beingwell had a few photoshoots over the years and a recent photoshoot prior to us working together I had quite a few images to choose from to bring their vision, look and feel of the website to life. 
3. Call-to-Action
The Beingwell team expressed that they were fielding calls and emails from their clients throughout the day and wanted to simplify this process. We add a "book now" button and "Make an Enquiry" button in obvious easy to see places of the website to assist their audience in booking in a time themselves and reducing the time spent on this task for the staff.
We also linked up Beingwell's event booking platform and their exercise class booking platform too, so clients can easily do this themselves.
They have a website that best represents their business and brand personality. With soft tones, visuals of their locations, and a list of all the services they provide, in a clear and easy to navigate format.
They've been able to focus on what matters in their business now that their internal systems have been simplified, and making it easy for their audience to book online.
They get 1,270+ monthly clicks to their website straight from google search, with most results going to their homepage, about and contact page. All by Australian customers and a small majority more using their mobile to find them over desktop or laptop users.
"You are a star!!! Thank you so much, your videos are so straight forward and digestible for a tech flunk like me."
Vaughne, Beingwell
Want to book in a time to discuss the ideas for your new website?
If you have some great ideas for your business that you want to show to have on your website, book in a time for us to talk.